What Does Ford Roadside Assistance Include?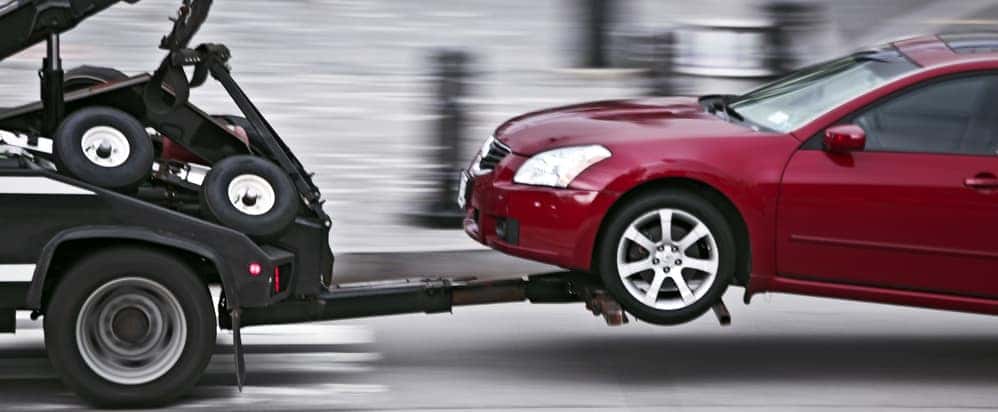 Worried about what might happen if you wind up with a flat tire on the Hillsboro streets or locked out of your new Ford car? Drive around Beaverton with the confidence that you're covered by Ford Roadside Assistance if anything goes wrong. This coverage lasts for 5 years or 60,000 miles from the time of purchase, whichever comes first. Find out what's included with Dick's Mackenzie Ford!
Available Ford Roadside Assistance Services
Curious about what services are available with Ford Roadside Assistance? If you find yourself in any of the following situations around Aloha, connect with Ford Roadside Assistance as soon as possible:
Flat Tire: As long as you have a spare tire available, Ford Roadside Assistance can mount it in the event of a flat tire. Remember, it's important not to drive on your spare for too long, so schedule service with us to have a new, full-size tire installed.
Dead Battery: Whether you left your lights on overnight or played the radio for too long at a tailgate, a dead battery can put a damper on quite a few situations. Luckily, Ford Roadside Assistance can provide a jump start if your battery lost its charge.
Lock Out: We all know that sinking feeling that arises when you slam your car door shut and immediately realize the keys are still inside. As long as a key replacement isn't necessary, Ford Roadside Assistance can get you back inside your car for free. Otherwise, you will be responsible for the cost of a key replacement.
Fuel Delivery: Should you ever run out of gas as you travel around Tigard, remember that Ford Roadside assistance will deliver up to 2 gallons of gas or 5 gallons of diesel fuel, depending on what you need.
Towing: Ford Roadside Assistance will tow your disabled Ford to the nearest qualified Ford dealership within a 35-mile distance. Towing a trailer? Ford will cover up to $200 in trailer towing costs.
How to Contact Ford Roadside Assistance
If you find yourself in one of the aforementioned situations, then get in touch with Ford Roadside Assistance as soon as you can. Keep the Ford Roadside Assistance phone number (800-241-3673) saved in your phone so that a Ford professional can get to you as quickly as possible. When you make the call, provide the operator with the following information:
Current location
Vehicle identification number (VIN)
Vehicle make and model
Vehicle color
License plate number
In case of emergency, do not call Ford Roadside Assistance. Call 911 if help is needed from the police, fire department, or hospital.
Rely on Dick's Mackenzie Ford for Your Service Needs
The Service Center at Dick's Mackenzie Ford is available whenever you need additional assistance, from oil changes and tire rotations to more extensive repairs. Make sure to check out our service specials before you visit!