What is the Inukai Family Foundation?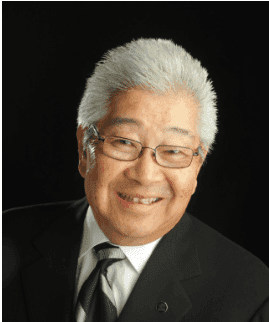 The Inukai Family Foundation is a nonprofit that was founded in honor of Richard M (Dick) Inukai, who was the founder of Dick's Auto Group and a beloved member of the Hillsboro/Portland community for many years. The foundation was established by his three children – Shannon, Scott, and Stacie – and their mission centers around giving back to the communities of Oregon, Idaho, and Southwest Washington. The foundation creates positive youth development, supports area teachers and students through educational grants and scholarships, and offers healthcare support for seniors. Finally, they promote Japanese culture, something Dick was incredibly proud of. Dick Inukai also cared deeply for all of his employees, and for this reason, the Inukai Family Foundation supports the children of Dick's Auto Group employees.
Education
The Inukai Family Foundation encourages local youth to pursue their interests and foster their skills and abilities. They do so by supporting local nonprofit organizations who work with disadvantaged youth and minorities through education. As of 2011, the foundation has awarded grants to Portland State University, Lake Hazel Middle School, Highland Park Middle School, and Urban Sweat, an organization that encourages active recreation, both in the city and in places like the best campgrounds in Portland. Thus far, six scholarships have also been awarded to the children of Dick's Auto Group employees who are headed off to college.
Senior Care
In addition to their educational work, the Inukai Family Foundation is dedicated to providing proper care for senior citizens and individuals who are battling chronic and debilitating illnesses. The foundation continues to facilitate new hospice programs throughout Oregon, and they recently awarded a grant to a Meals on Wheels program, Healthy Meals for Homebound Seniors. The program aims to tackle the issue of "hidden hunger," connecting local seniors in need to nutrition programs in their area.
Supporting Japanese Culture
Dick Inukai was born in a Japanese internment camp in Tule Lake, California. It was because of this experience that he dedicated himself to promoting Japanese culture in a positive light, educating the Hillsboro/Portland community on his heritage of which he was incredibly proud. He spent over 20 years serving as a member of the Japan-American Society of Oregon and made great strides in his time there. The Inukai Family Foundation honors his legacy by continuing his efforts to educate local communities on Japanese culture.
How Can You Get Involved?
If you would like to support the Inukai Family Foundation, you're invited to take part in their many events, such as the annual Dick Inukai Birthday Run that is held every May. For more information on the foundation, events you can partake in, and how you can offer your support, you can fill out this contact form or call 503-726-5311.